Can you get any bigger nowadays than being the number one Viner in the world?
¿Hay algo más impresionante hoy en día que ser el número uno en la red social Vine?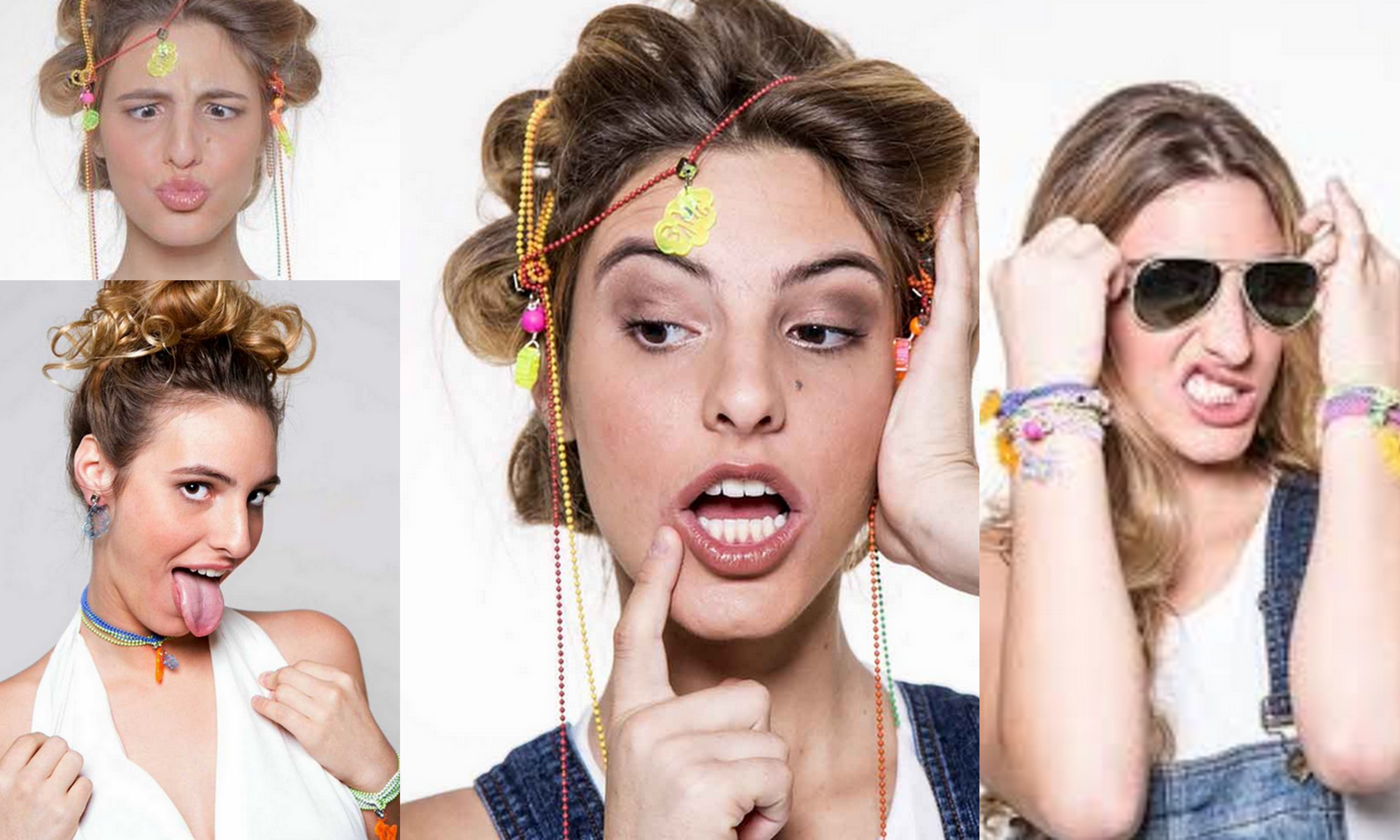 La respuesta es no si le preguntas a cualquiera menor de 18 años. Quizá las estrellas de YouTube, pero ni tanto. Por eso, mi hijo mayor no podía de la emoción cuando descubrió que Lele Pons, una de las chicas más populares de las redes sociales y la más importante de Vine  no solo es latina, si no que venezolana. Estaba feliz de poder enseñarme a alguien de mi país que estaba arrasando. Confieso que me contagié y pasamos un buen rato riéndonos con sus microvideos. Mira como describe la diferencia entre un chico y una chica a la hora de decidir qué ponerse.

If you know how important Vine is for kids, you can imagine my son´s excitement when he discovered that Lele Pons was not only a Latina, but had been born in Venezuela, my home country. I have to admit I got excited as well. This 18 year-old girl, who just graduated high school in Miami is so talented that she has managed to amass an army of 8.4 millon followers. If you are not impressed yet, her hilarious six second videos have been seen 6,025,489,339 times, or "loops" in "vinespeak". Her microvideos speak for herself.
Y es que no hay como no reirse o sentirse orgullosa de ella. Eleonora Pons Maronese, quien acaba de cumplir 18 años y de graduarse de la secundaria en Miami, es tan talentosa que ha logrado conseguir 8,4 millones de seguidores en Vine. Si aun no se te ha abierto la boca de la impresión, fíjate en este númerito. Sus videos de seis segundos han sido visto  6,025,489,339 veces. Más de seis mil millones de veces o "loops" como le dicen en Vine. Nada mal para aquella niña de cinco años que vino a Miami con sus padres, sin hablar inglés, y que se consideraba una nerd con escasas gracias sociales, según le contó a la revista Teen Vogue. These numbers would be considered quite a feat for anybody, but they are nothing short of outstanding for a girl who arrived in Miami with little English when she was 5 years old, and entered high school as the nerd chick. "I didn't have friends," she says in an interview with Teen Vogue. "I went to high school and I started getting bullied because I was very weird". She ended it as the "star" of the class. Now that school is out of the way (Pons hasn´t revealed if college is in the cards this fall) she is combining Vine with other social media outlets, the promotion of her own jewelry line UNO Magnetic,a joint effort with dad, the Venezuelan architect Luis Pons, and the pursuit of a childhood dream.
Ahora que la secundaria es etapa superada (Pons aun no ha dicho si entrará en la universidad en el otoño) la idea es combinar Vine con otras redes sociales y dedicarle tiempo a promover su línea de joyería UNO Magnetic, en asociación con su papá, el arquitecto venezolano Luis Pons,  e intentar cumplir su sueño más preciado: Convertirse en cantante. La voz la tiene y la determinación también. Hacer a la gente reir en seis segundos es mucho más difícil de lo que parece. Lograr que regresen a verte millones de veces lo es todavía más.
Lele Pons dreams of becoming a professional singer and if her vines are any indication, she does have an amazing voice plus the essential determination to succeed at whatever path she chooses. When I told my son that she should be one of his role models, he looked at me like I was crazy. As I explained, anybody can have a funny idea, maybe many people make a couple of videos and post them in social media. But I don´t know many who at 18 have the discipline to do it with regularity, increasing quality and without fear of making a fool of themselves. Much less a female. To me the icing on the cake is how many stereotypes she is debunking: Blonde Latina, gorgeous but not a diva, and smart, so smart. ¡Gracias!
Cuando le dije a mi hijo que ella debería ser uno de sus ejemplos a seguir, me miró como si estuviera loca. Para él, esos videos parecen fácil, pero cuando lo desafié a hacer tres a la semana se dio cuenta de que era más complicado de lo que pensaba. No llegó ni a uno. Se dio cuenta de que aunque muchos tienen buenas ideas, pocos las implementan y aun menos tienen la disciplina para hacerlo regularmente. Pero además, poca gente –aun menos mujeres– que no tengan miedo a hacer el ridículo y se rian de sí mismas. ¿A los 18? No conozco a nadie. Para mí, el broche de oro es todos los estereotipos que Lele Pons está destrozando: Esta chica latina es rubia, preciosa pero no una diva y muy, pero muy inteligente. ¡Gracias linda!