La salsa boloñesa fue una de las primeras y pocas lecciones de cocina que recibí de mi madre. También es la primera, que requiere varios pasos que le he enseñado a mi hijo mayor, cuya vocación se debate entre el cine y la cocina. The bolognese sauce was the first of the very few cooking lessons I received from my mother. It´s also the first recipe, that requieres several steps, that I have taught my older son, whose passion fickels between the cinema and the kitchen.
Pero no es por eso que me gusta prepararla. Amo la boloñesa porque es noble. La puedes preparar con los mejores tomates, ingredientes naturales y fragantes especias, o la puedes hacer con productos casi listos, que aceleran el proceso, y si la preparas con atención y cariño siempre va a salir bien. 
But that is not the reason why I love to make it. The Bolognese sauce has a special place in my heart because it´s loyal. You can use the best tomatos, natural ingredients and fragant herbs, or you can make it with pre-made ingredients. If you make it with attention and tenderness it will come out alright.
Here is a recipe to make it in 20 minutes – Aquí una receta para tener la comida lista en 20 minutos
Carne Molida                                                                Minced meat
Aceite de oliva                                                              Olive Oil
Ajo en polvo                                                                 Powered garlic
Oregano                                                                        Dried oregano
Albahaca                                                                       Dried basil
Pimenton en polvo                                                     Paprika
Salt                                                                                 Salt
Salsa Worcershire                                                      Worcershire sauce
Salsa de tomate clásica                                             Tomato sauce ragú style
Espaguetti  sin gluten                                                Spaguetti gluten free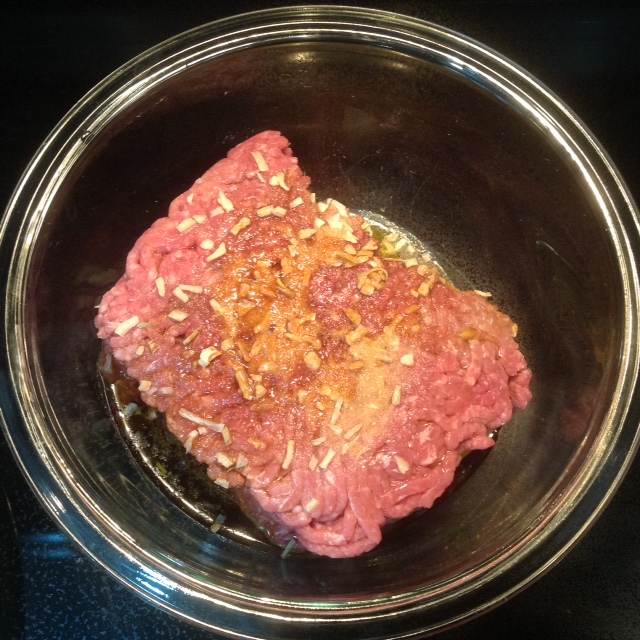 Marinate de meat with the herbs, garlic onion, paprika, salt, Worcershire sauce and olive oil. The amounts should go according to your taste, I tend to sprinkle it all over the meat while slowly counting 1, 2, 3.
Pon a marinar la carne molida con las hierbas, el ajo, la cebolla, el pimentón molido, la sa, la salsa Worcershire y el aceite de oliva. Las cantidades dependen de tu gusto. Yo lo voy espolvoreando mientras cuento despacio del uno al tres.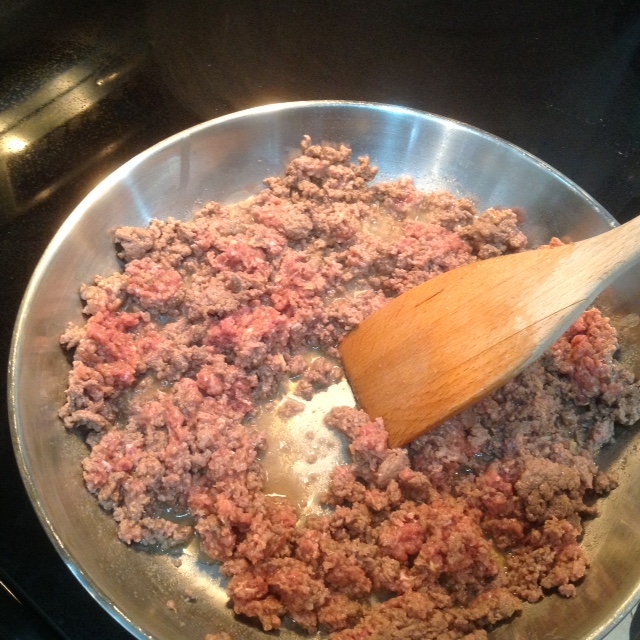 Cook the meat at medium until it browns. Cocina la carne a fuego medio hasta que se ponga toda marrón.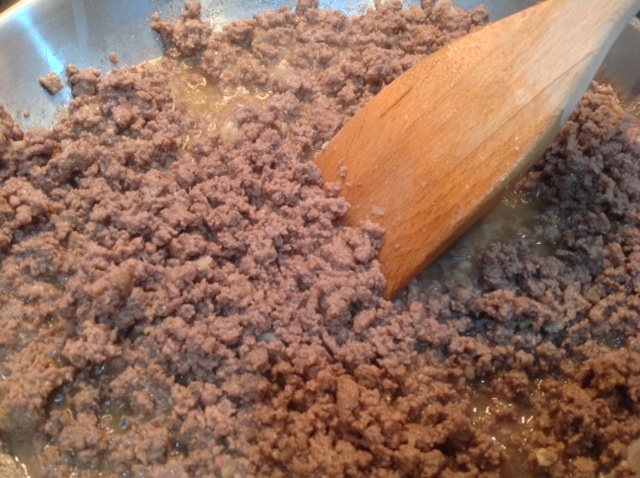 Add the tomato sauce. Agrégale la salsa de tomate.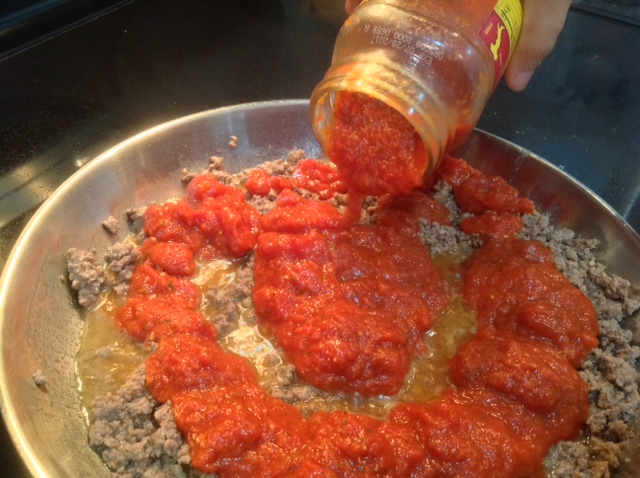 Mixed well and let it cook. Reduce the heat to low. Mézclalo bien y déjalo cocinar. Reduce el fuego a bajo.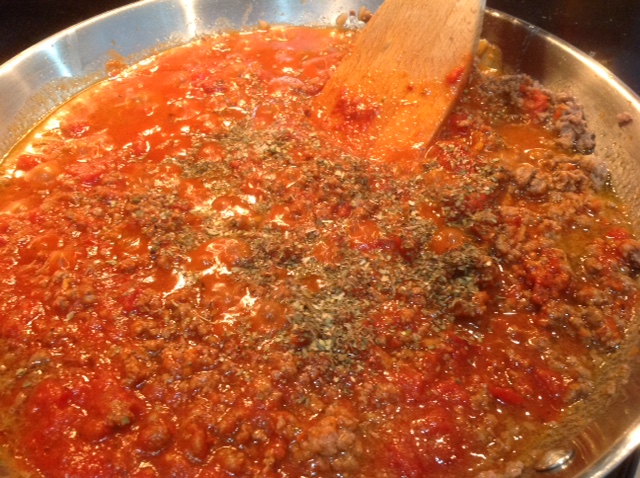 While it simmers, cook the pasta. Most gluten free options are ready after 10 min of cooking. Mientras se termina de hacer, cocina la pasta. La mayoría de las versiones sin gluten estan al dente en 10 minutos.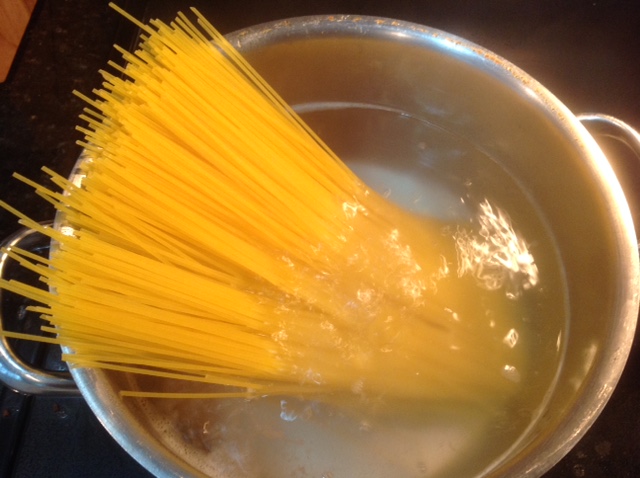 Pronto! A mangiare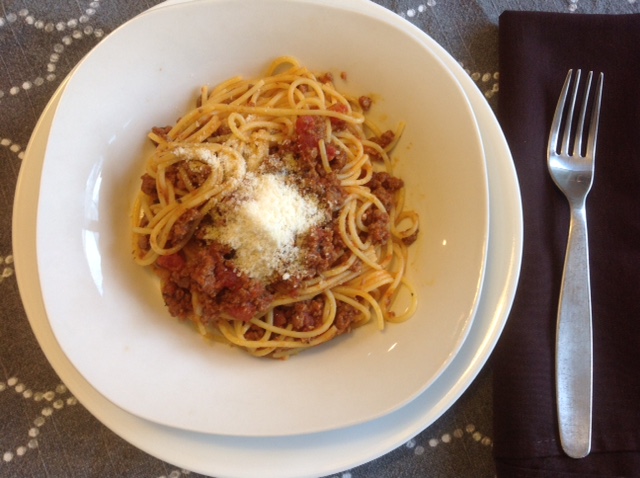 Why Latina? there is the obvious Roman root of all the Latin cultures, but in my case there is more. Venezuelans consume the second-largest amount of pasta per person in the world, second only behind Italy!  Also, my husband´s father was from Milano. Pasta is part of our cultural heritage.
¿Por qué esta receta cabe dentro de Life a la Latina? Aparte de la obvia raíz romana de todos los que compartimos la cultura latina, en mi caso hay más. Venezuela tiene el segundo consumo de pasta per cápita más alto del mundo. Pero además, el papá de mi esposo es de Milán. La pasta es parte de nuestra herencia cultural.