Barack Obama came to Miami on a rainy October afternoon. El presidente de Estados Unidos vino al sur de la Florida en una lluviosa tarde de octubre.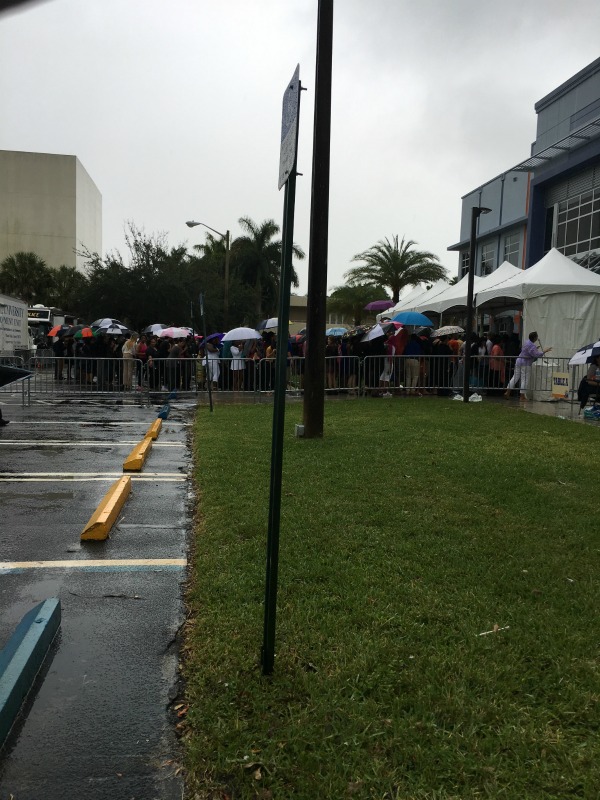 La visita era importante, no solo porque formó parte de los esfuerzos por impulsar en Florida, un estado decisivo, la campaña presidencial de Hillary Clinton. Sino porque se realizó un día después de que el candidato republicano Donald Trump hizo aquellas declaraciones que le helaron la sangre a todos los constitucionalistas y respetuosos de la democracia estadounidense.
La ubicación no fue un tema de conveniencia. La Florida Memorial University es uno de los centros académicos más antiguos de Florida y fue fundada en 1879, como parte de la ola de universidades para afroamericanos.
La meta del presidente era energizar a la llamada "Coalición Obama", como los analistas políticos demominan a los electores afroamericanos, latinos e independientes – la mayoría jóvenes, que determinaron el triunfo del mandatario en los comicios de 2008 y 2012.
La parte política la puedes ver y escuchar acá, pero sigue leyendo porque te voy a contar cómo es realmente ver a Obama de cerquita.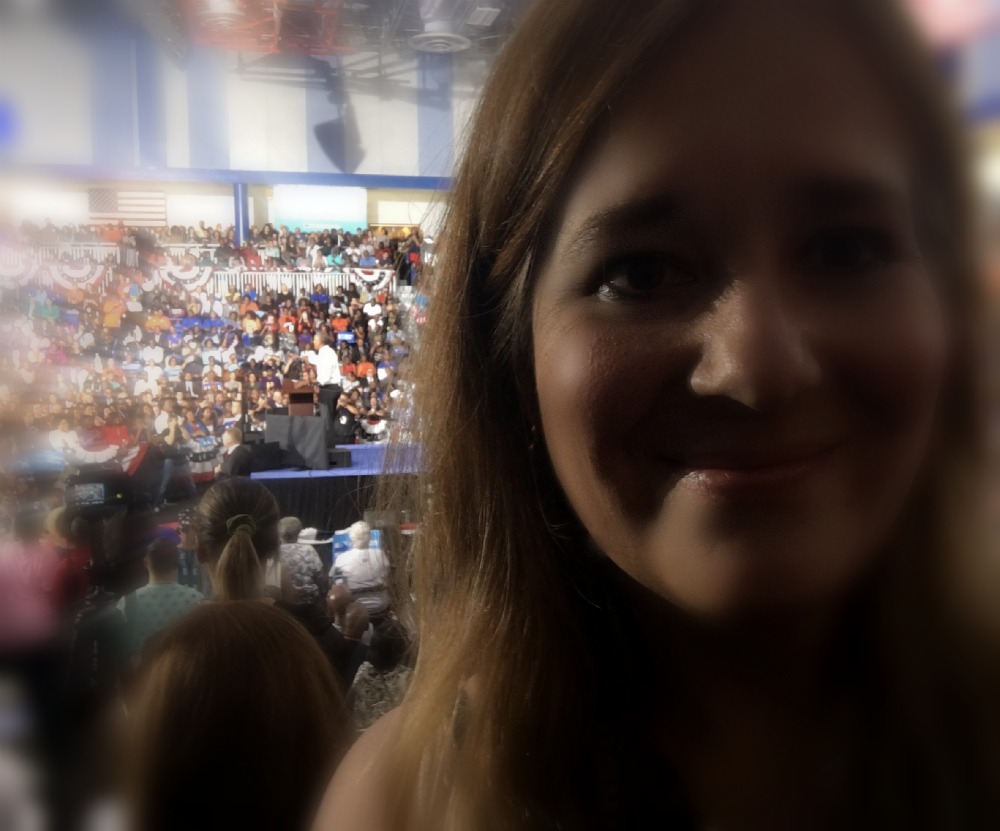 It was an important visit. Not only because it was part of the efforts to promote the early vote in Florida, a key state to get Hillary Clinton to the White House, but because it happened a day after the third presidential debate, when Trump refused to promise to accept the result of the election.
The place was also special.  Florida Memorial University, founded in 1879, is one of the oldest colleges in Florida and one of the early Black colleges of the US. It was perfect to defend Obamacare and ask the Obama coalition to defend his legacy.
The politics you can read and see here. But I'm going to tell you really is to see Barack Obama from upclose and personal.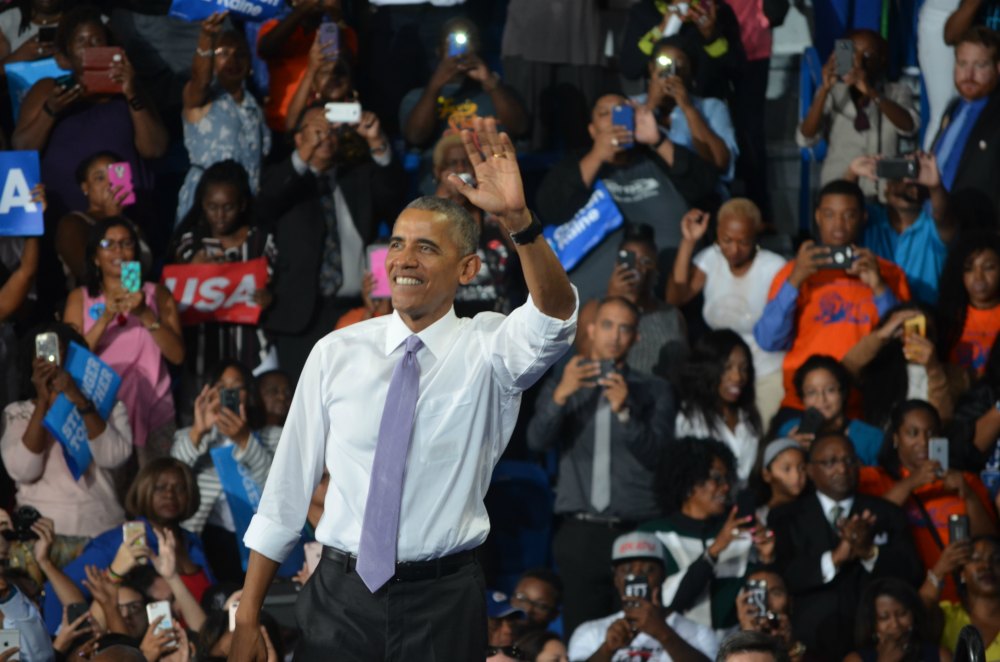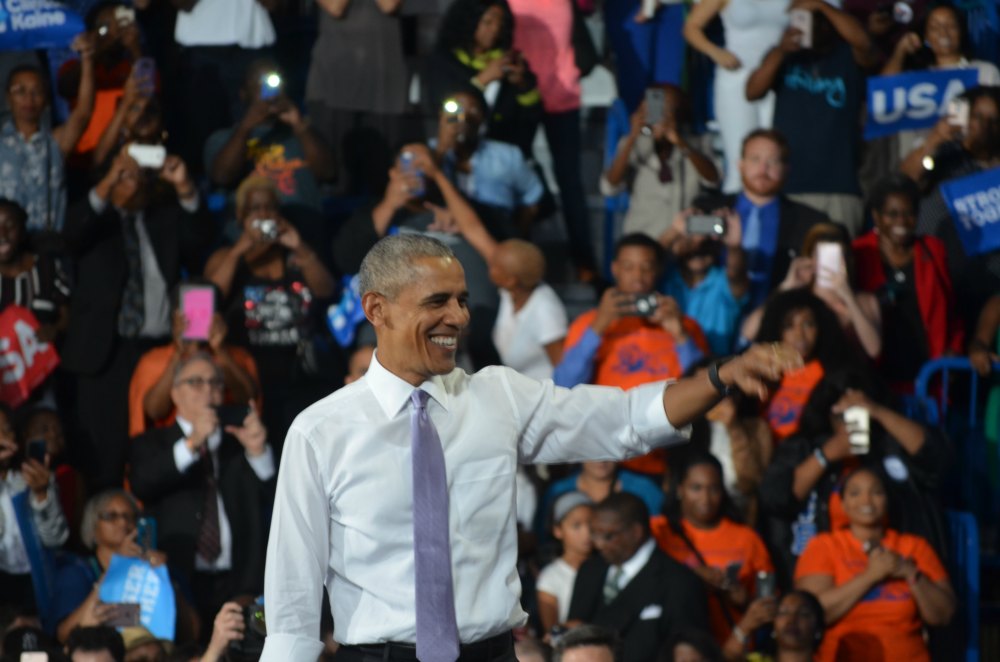 He ido a mitines de Hillary Clinton y de Donald Trump. He escuchado hablar a Bill Clinton y muchísimos presidentes y candidatos latinoamericanos. Nunca vi a la gente tan enamorada como lo estaba el público en esa tarde lluviosa de octubre de 2016.
Con Hillary había entusiasmo. Con Trump efervescencia con rabia. Con Obama pasión.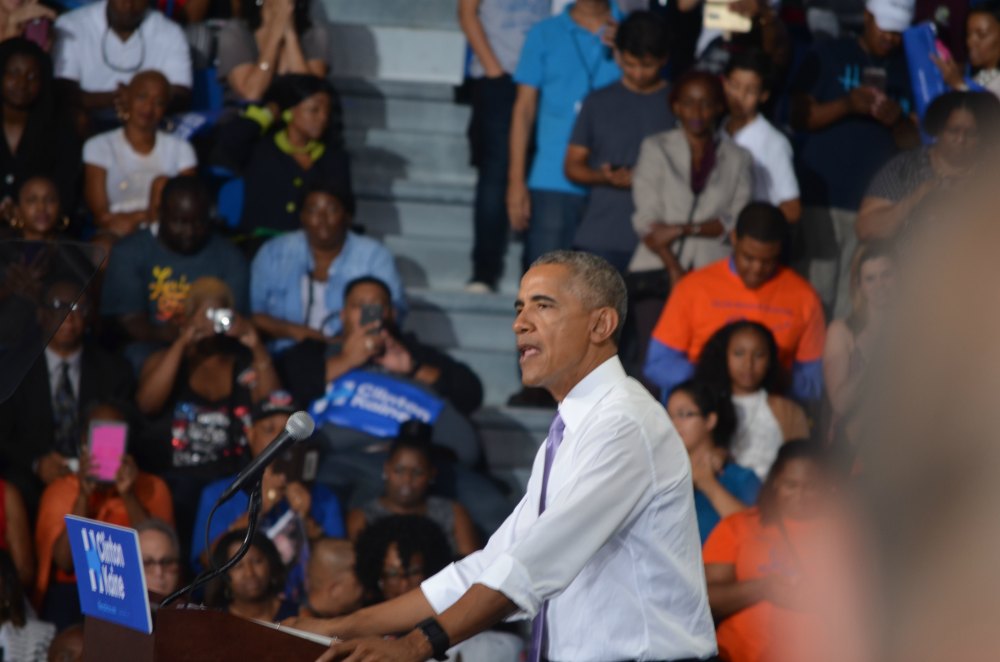 Podría decir que es carisma innato, que sí lo es, pero no es solo eso. Barack Obama tiene el talento para hacerse sentir cercano, sin ser campechano. Es como ese hermano, primo, vecino que uno siempre supo que iba a brillar en el mundo y que cuando regresa a casa, con la maleta pesada de éxitos, sigue siendo el mismo de siempre y generosamente comparte lo que aprendió, sin hacer sentir a nadie inferior o tonto.
Si hubiese nacido en mi Caribe, sería el Negro Barack. El pana Obama para los amigos. Los choferes y porteros le llamarían doctor, pero con cariño.
Aunque su discurso a favor de Hillary Clinton fue efectivo. Nada como su desdén hacia Trump. Lapidario y contundente. Se notaba que aun no puede creer que haya sido escogido como candidato. Su indignación se podía sentir en el ambiente.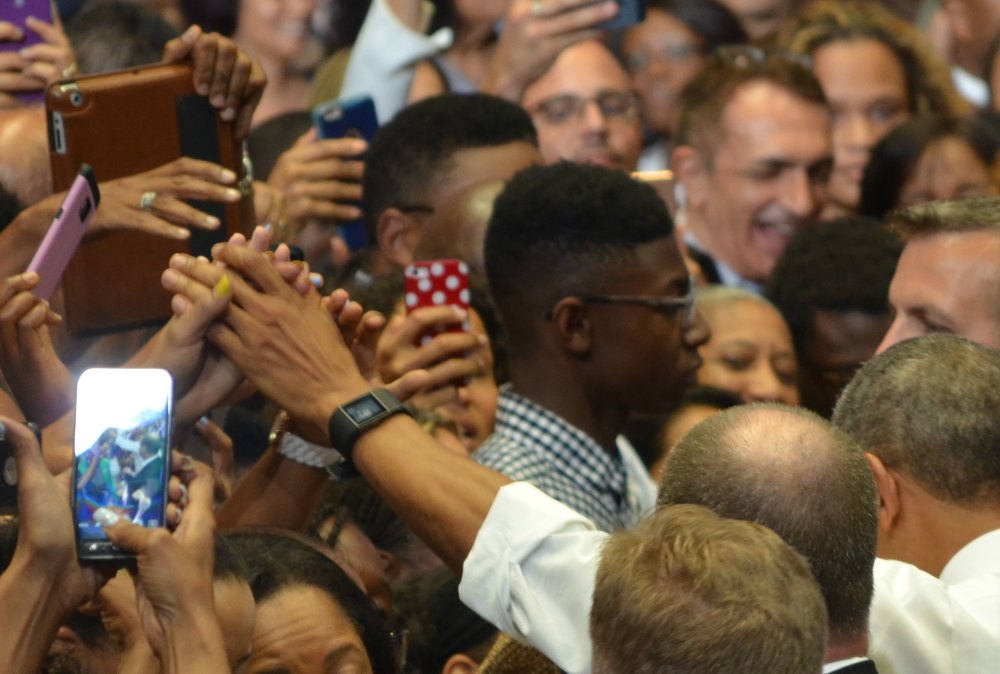 I've been to Donald Trump and Hillary Clinton's rallies during this election season.  I've seen Bill Clinton and many Latin American presidents giving speeches. I have never seen the audience so enraptured with a leader, as I saw the people during that rainy October afternoon.
With Hillary, the public showed enthusiasm, with Trump effervescent anger, with Obama it was love.
I could say Obama has charisma, and he does, but it's more than that. He makes himself familiar to you. It's like that brother, cousin, neighbor, who you always knew he would make it big, and when he comes back home, with his suitcase filled with success, takes you along the journey with him, without making you feel dumb or inferior.
As powerful as his speech in favor of Hillary Clinton was, it was nothing compared to his disdain for Donald Trump. You could actually feel it.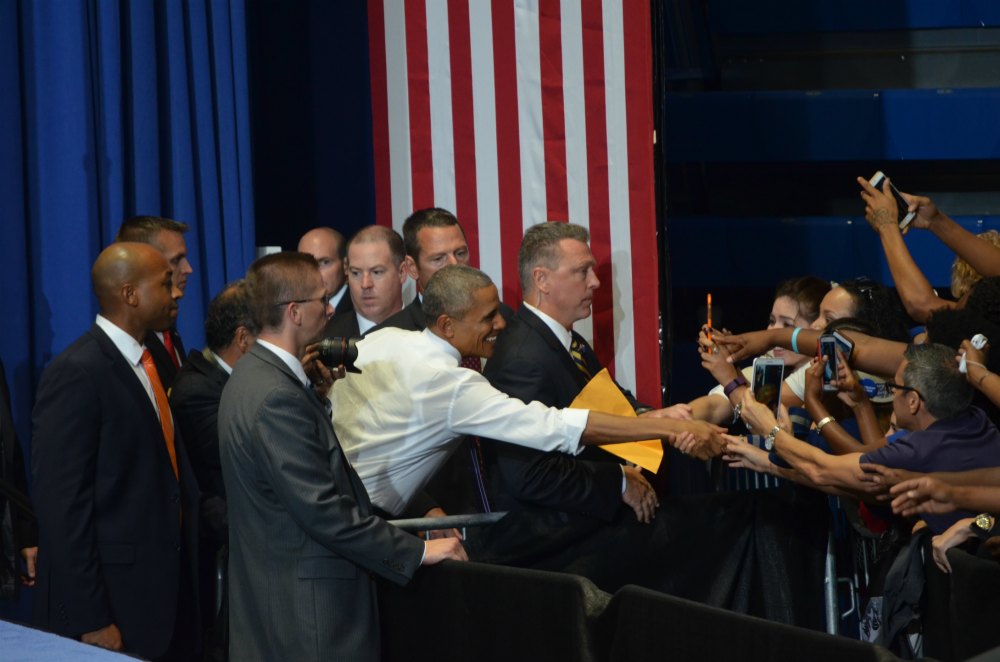 Even if the candidates weren't the ones we had, it would be an incredibly hard act to follow…
Incluso si los candidatos no fueran los que están en la boleta electoral de noviembre de 2016, a cualquiera le sería muy difícil llenar los zapatos de Obama…
Save