The news that I was interviewing Lupita Nyong'o and Oscar Isaac about their role in Star Wars: The Force Awakens had the expected effect. Suddenly, my teen not only was doing his chores without prompting, but he was volunteering to do extra. My tween, usually oblivious to everything unrelated to soccer found a lightsaber in a forgotten toy box and was playing with it. Obviously, The Force was in my house.
They knew I couldn't take them to the interview, although the older one tried until the last minute, but they were excited nevertheless. They understood this was a big deal, not only because we are a Star Wars family, but because it was an amazing opportunity. One I could had only dreamed when I reinvented myself in 2012 as an entertainment writer/blogger.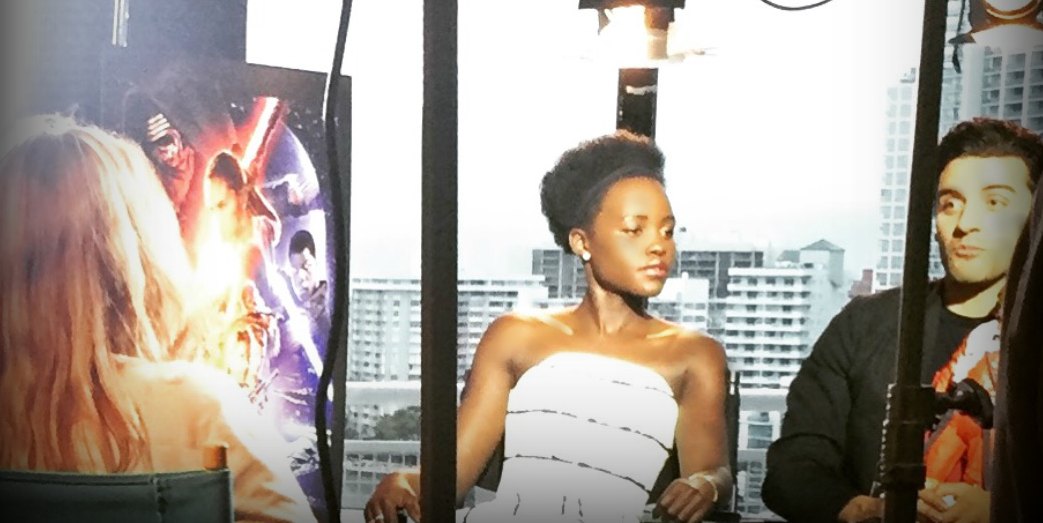 I have admired Lupita Nyong'o's talent and grace since we all met her as Patsey, the role she played so beautifully in 12 Years a Slave that won her the 2014 Oscar as Best Supporting Actress. Who doesn't love her sense of style. As a Latina, the fact that she made the effort to learn Spanish makes me smile.  I really appreciate how she has accepted the embrace of the Latino community, just because she was born in México, although she went back to Kenya – her parents country- when she was very small.  She didn´t dissapoint.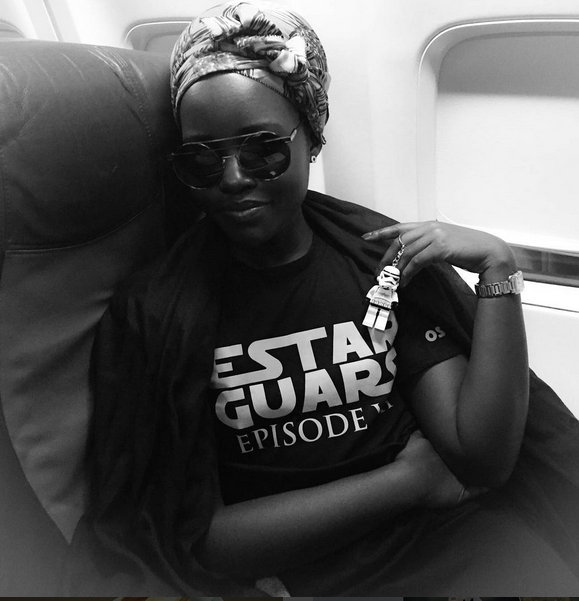 Lupita Nyong'o is smart and strong as she is beautiful. Her skin is flawless and shimmery. Her answers on point and clearly knows how to get her message across in a four minutes interview (That's all I had, I know). In Star Wars, she plays Maz Kanata, a wise alien who is over 1,000 years old and runs a bar in the planet Takodana​. You won't see her in the movie, since her role is a computer generated image, who moves and talks like Nyong'o. Not even her voice is recognizable, although her cadence and movements are all Lupita.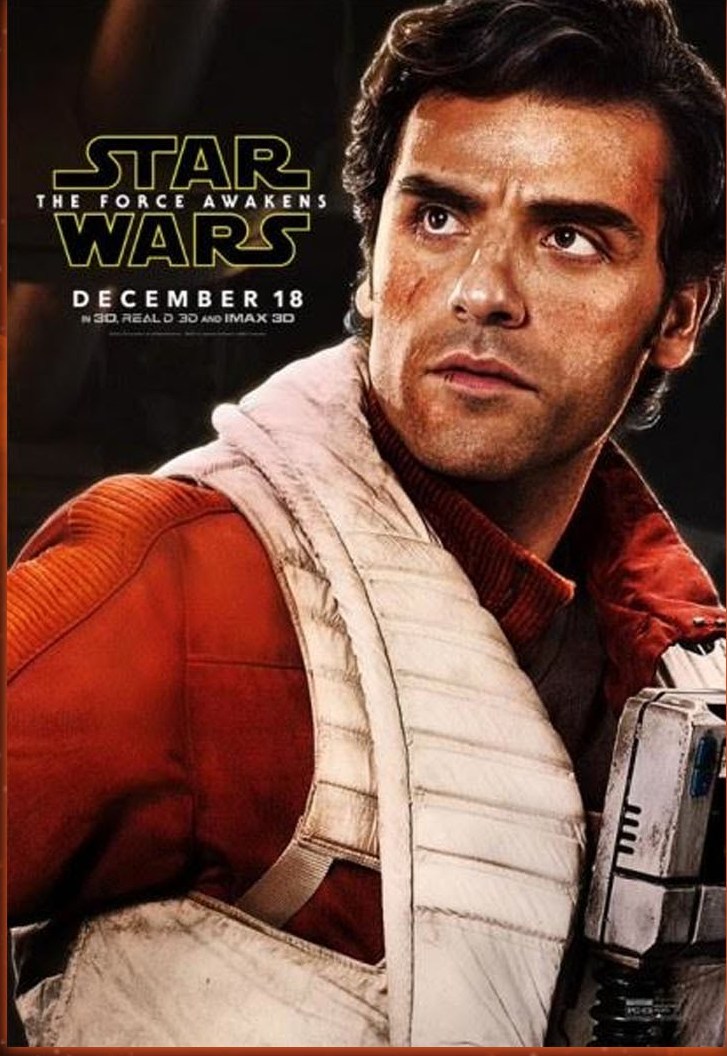 Oscar Isaac on the other hand is a key element to the new Star Wars movie. I talked to the Guatemalan-born , Miami-raised actor the day the Golden Globe nominations came out. He couldn't  have been more excited. He is nominated for the second one for his role in HBO's Show me a Heroe. However, the moment was totally taken by Poe Dameron, the X-Wing Pilot he plays in Star Wars Episode 7. "I find it a little bit silly," he said about the fact that he has his own line of action figures. "I still can't believe it," he added.
Oscar Isaac Hernández is magnetic, sweet and goofy at times. Intense at others. I had a very special moment with him. Unforgettable, really.
Here is my interview with both of them and check out the doll Oscar Isaac has in his hands. I will tell you that story later this week. You will be surprised.
Star Wars: The Force Awakens is the episode 7 and takes place about 30 years after Star Wars: The Return of the Jedi.  I haven´t met anybody who has seen it and doesn´t love it, even the non Star Wars fans.  Read my review on Friday morning.