Melania Trump and her gaffes at her husband's Donald Trump political events are just too much. Las metidas de pata de la esposa del candidato republicano a la presidencia de Estados Unidos son demasiado.
The aspiring Republican First Lady showed up at the second debate wearing a blouse in a model with a very unfortunate name, particularly because there had only been two days after he said that he grabbed attractive women by the p*ssy.
Melania Trump asistió al segundo debate usando una  camisa con un nombre terrible, particularmente en el contexto de la situación que vivía su marido, después de que decenas de líderes republicanos le quitaron su apoyo tras darse a conocer un video en el que dice que cuando ve una mujer bonita les da besos en la boca y las agarra por sus partes íntimas. Las palabra en inglés es "pussy".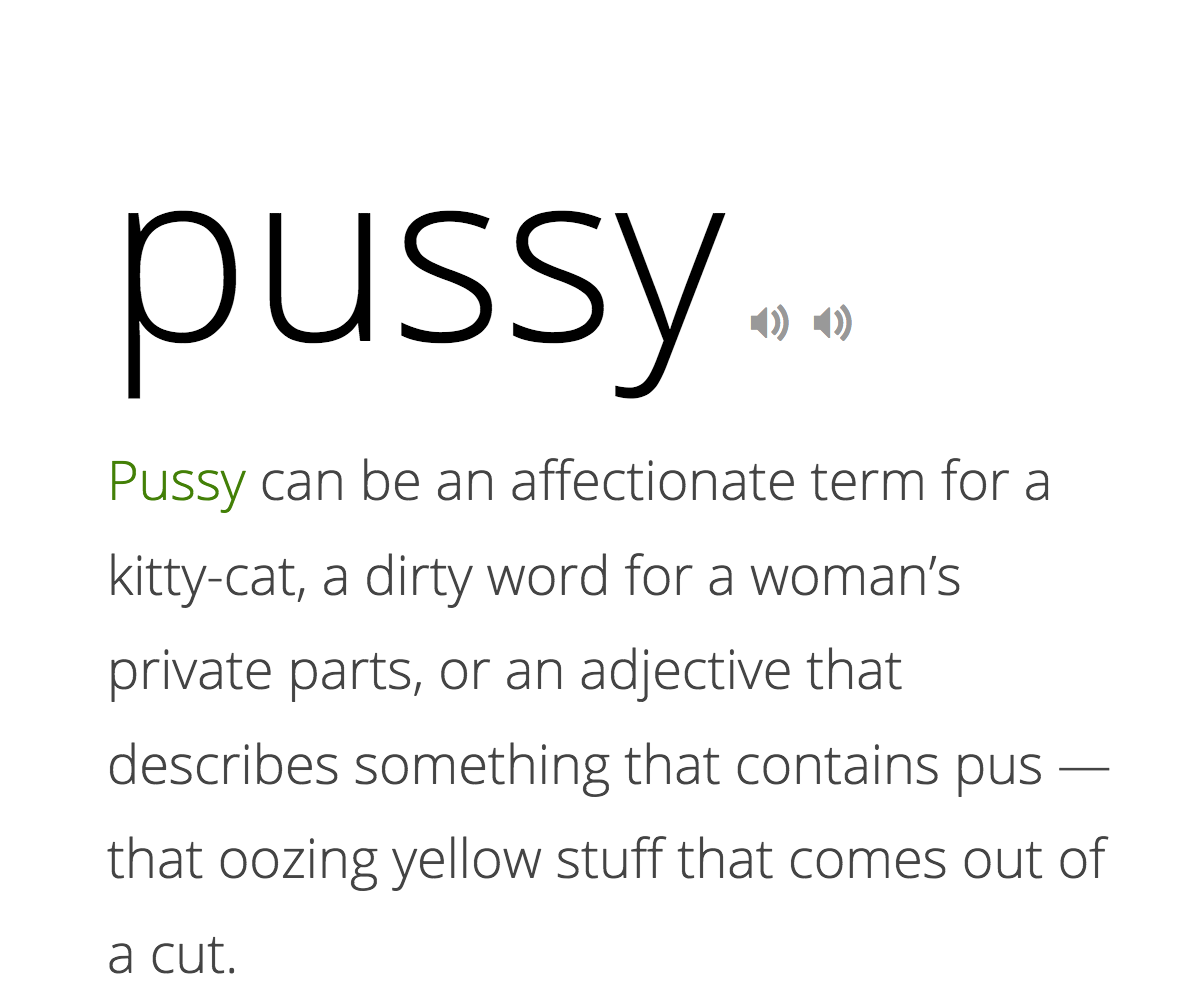 Es decir, o un lindo gatito, un adjetivo para describir algo con pus o….una palabra bien grosera para referirse a la vagina. Para traducirla al español habría que ir a la jerga de la calle en cada país.
SIn embargo, como el lenguaje da para todo. Hay un modelo de blusa que se llama "pussy bow", que aunque data del siglo XIX se puso de moda en los años 60 y 70 gracias a diseñadores como Coco Chanel e Ives St Laurent.
Y como el inconsciente es una cosa muy seria, aquí está la camisa que usó Melania Trump en el segundo debate presidencial de Estados Unidos.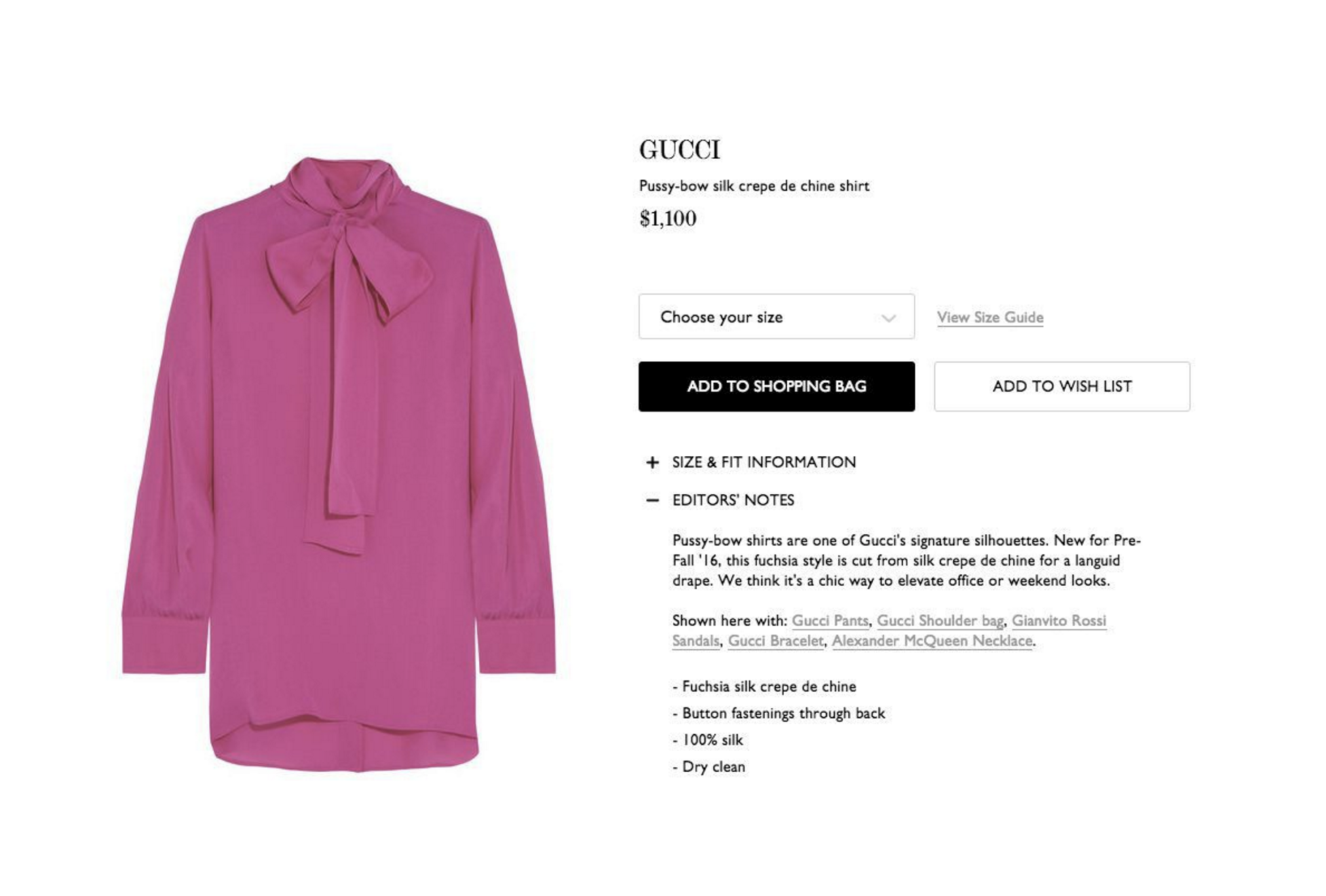 Yes, you read it right, the very expensive Gucci silk blouse is called the pussy-bow. Coincidence with the unfortunate term used by her husband in the scandalous video? Sounds like somebody's subconscious decided to go rogue.
The Trump campaign has denied that it was intentional, but if so, don't you feel that Melania Trump is an afterthought for her husband and his people.
Even if the campaign thinks Ivanka, Donald Trump's daughter, the real first lady, don't you think that the candidate's wife should be treated with more care?
First they let her give a speech plagiarized from Michelle Obama, and now this. El respeto entra por casa, mi abuela used to say. Respect should begin at home. Start respecting your own wife Mr. Trump. Ask your people to protect her more, and maybe, maybe we could think about believing that you are not as misogynist as you seem.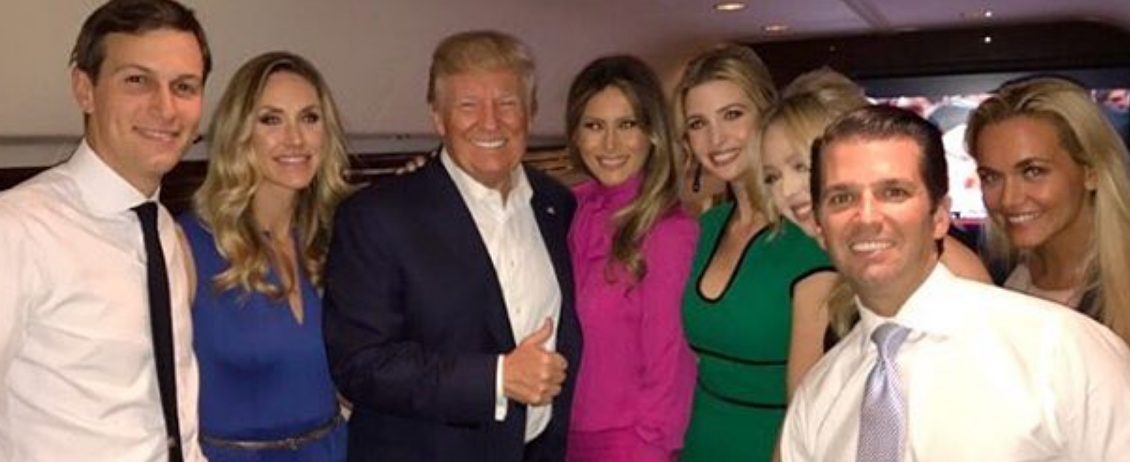 La campaña de Trump ha negado que fuera a propósito, pero incluso si fue así ¿no te parece que demuestra que Melania Trump es irrelevante para su marido y para su equipo político?
Quizá sea mucho pedir para alguien como Trump que haga respetar a su esposa y hasta que le cuiden la imagen. Primero le dan un discurso plagiado de la primera dama Michele Obama y ahora esto.
Gente, el respeto entra por casa. Qué Trump empiece a respetar a su mujer a ver si le creemos que en el fondo, pero bien fondo no es tan misógino como parece ser.
Fotos Instagram, Net-A-Porter
Save
Save
Save