Reconozco que hasta que me senté a ver la premiere de Elena de Avalor con un grupo de niñitas no entendí la verdadera dimensión e importancia de la decisión de Disney de crear una princesa latina. I must admit that until I sat down and watched with a group of little girls the premiere of Elena of Avalor, I hadn't quite grasped the importance of having our own Latina princess.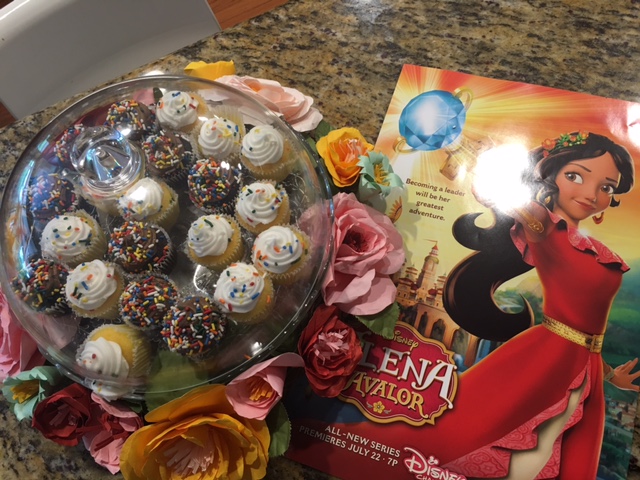 Obviamente que desde un punto meramente intelectual me parecía importante. Siempre sentí que Elena of Avalor, al igual que Sofía The First, con críticas y todo, eran un reconocimiento a nuestra cultura y al lugar cada vez más importantes de los latinos en Este país. Después de todo, uno de cada cinco niños en preescolar tienen ancestros en Latinoamérica. Sin embargo, todas las estadísticas y argumentos políticos y sociales del mundo se me borraron de la cabeza cuando les vi los ojos a las chiquitas.
The importance of the first Disney Latina princess was obvious from an intellectual point of view. I think that Elena of Avalor, and even Sofía The First (I never got the controversy), were a nod to our culture and the ever growing importance of Latinos in America. After all, one of five kindergarteners have Latin America ancestry. However, the girl's faces blew away from my mind every statistical and social argument.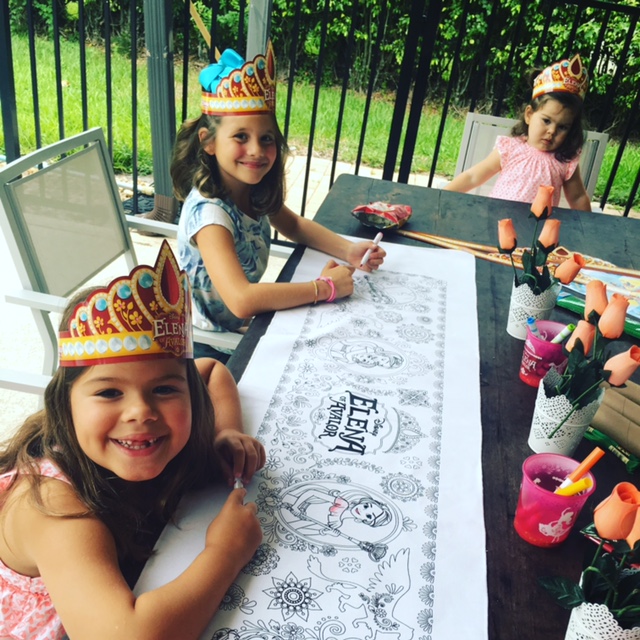 Habíamos pasado la tarde haciendo manualidades, gracias a una caja llena de productos e ideas que me había mandado Disney. Conversamos sobre lo que significa ser latinas y lo rico es tener lo mejor de las dos culturas. Ellas estaban listas, con sus barriguitas llenas de pizza y azúcar.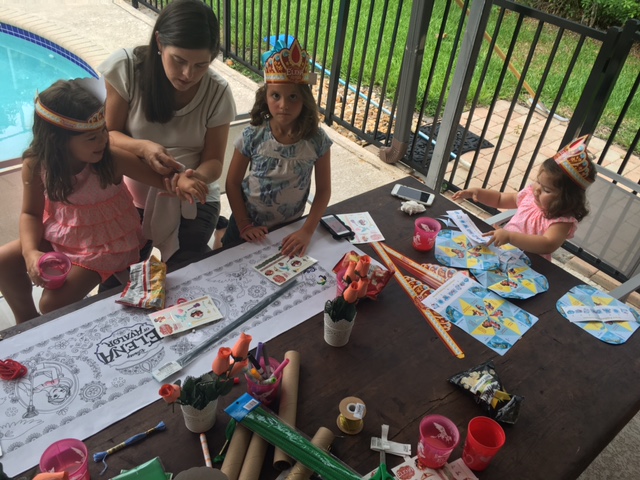 We had spent the afternoon doing crafts, thanks to a box sent by Disney filled with cool products and ideas. We had been talking about how cool it is to be Latinas. How we were lucky to be able to enjoy the best of both cultures.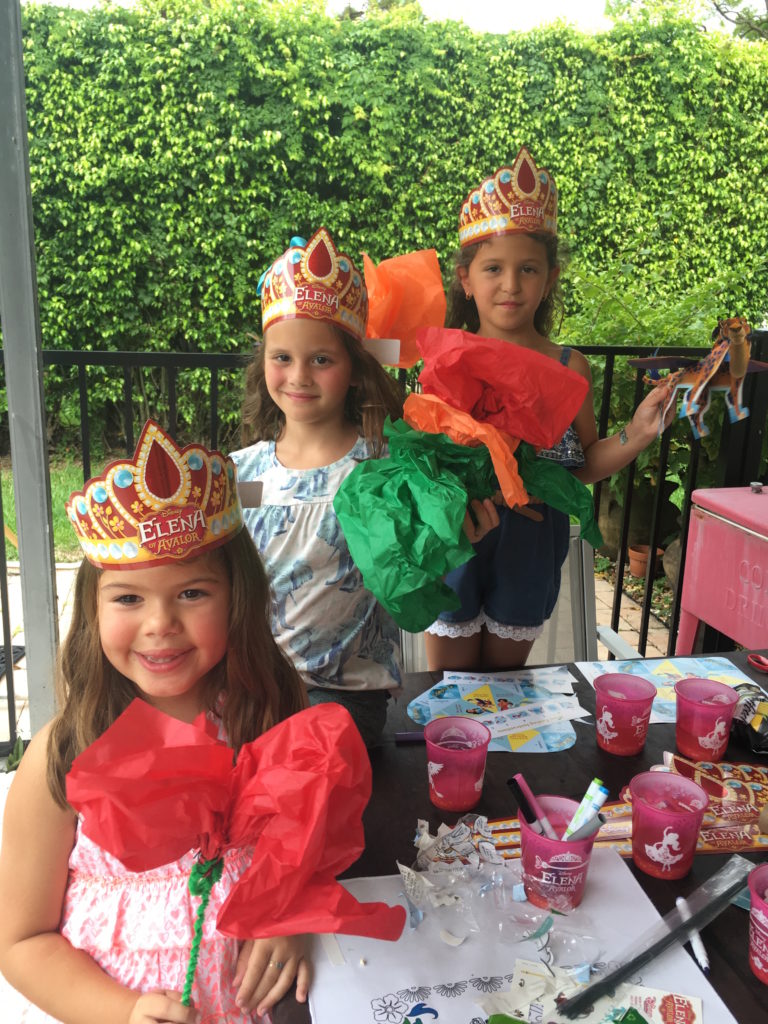 Pero nada pudo prepararnos, tanto a chiquitas como grandes, para la emoción de ver a una princesa de Disney hablar algunas palabras en español. Se emocionaron tanto nuestras niñas, todas hijas de venezolanas, que se me salieron las lágrimas. Ni te imaginas las caras que tenían cuando les dijimos que quién sabe si en algunos años podíamos ver a otra princesa latina de Disney comiendo arepas.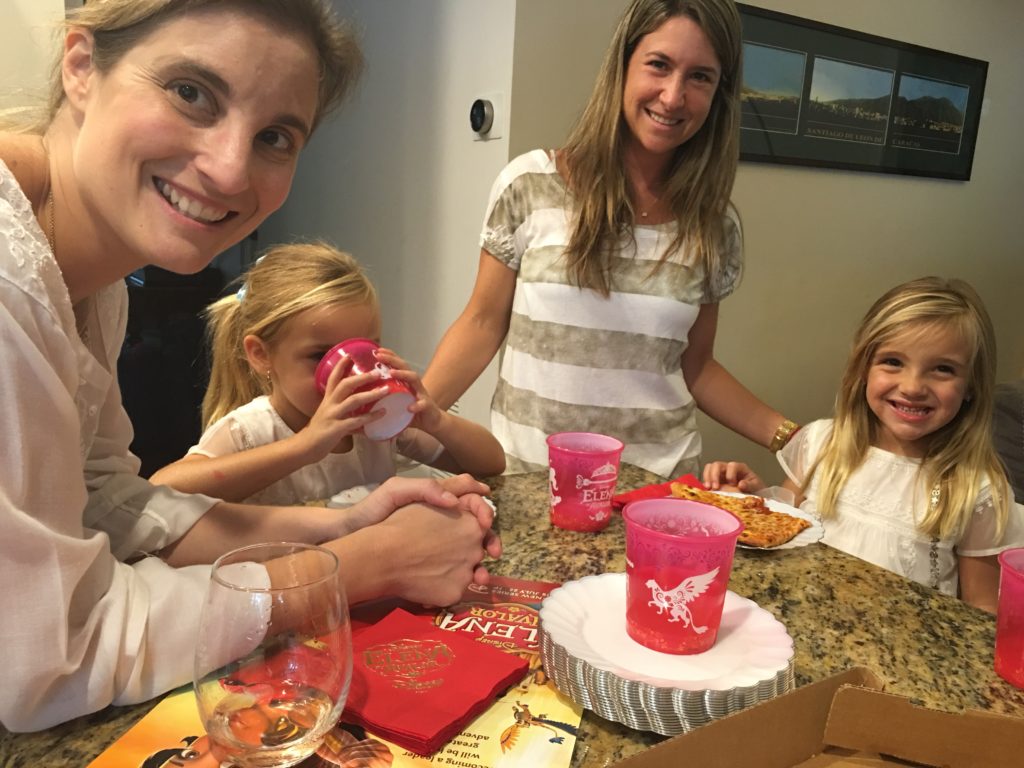 Nothing could have prepared us, both girls and moms, to the emotion we all felt when we saw Elena speak some words in Spanish. Our girls got so excited, all daughters of Venezuelan moms, that I teared up. You can not even imagine their faces when we wondered if in a few years a Latina princess's favorite meal could be an arepa. Look at them!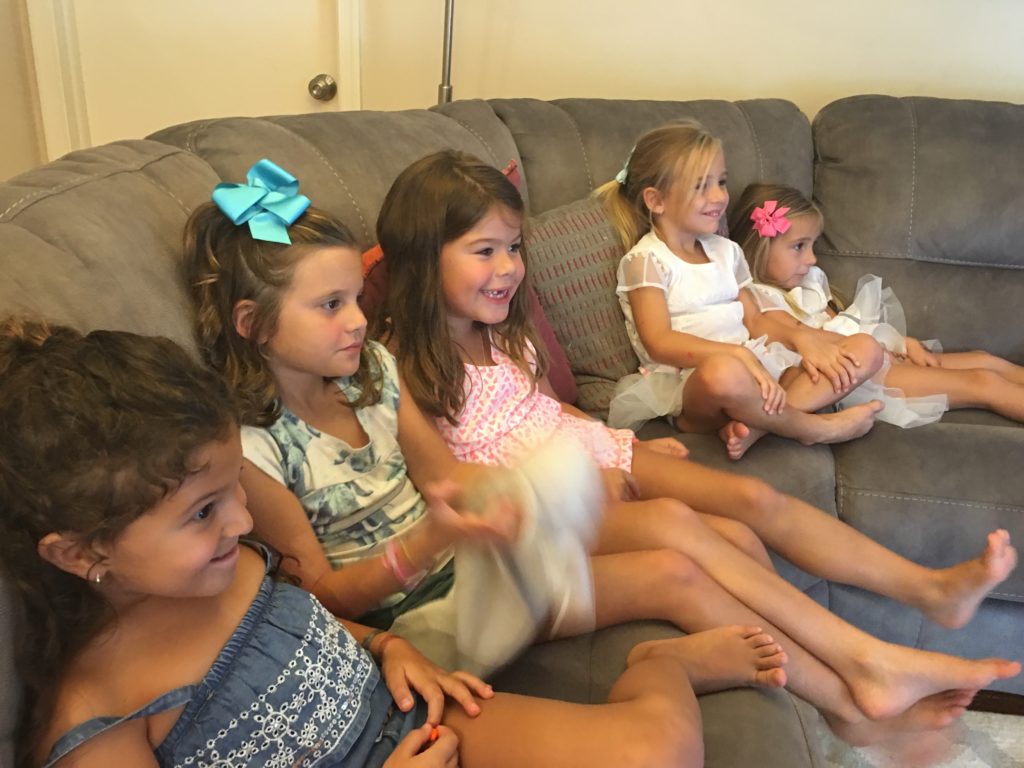 Como adultos muchas veces no nos damos cuénta de cuánto le  hacen falta a nuestros niños referentes culturales. Nosotros crecimos en nuestros mundos completos.  Ellos viven una cosa en casa, otra afuera. Por eso, todo lo que les una sus dos vidas es para mí un regalo maravilloso . ¡Gracias Disney!
As adults, it's hard to see how much they need cultural references. We grew up in a world that was completely ours. They live one way at home, and often something else out there, in school, with friends. That is why, everything that helps them merge their two realities is a wonderful gift. Thanks Disney!
Ya tenemos planes de ver a Elena of Avalor otra vez este viernes. Los estrenos son a las 7 pm
We can't wait to see what she is up to next, our beautiful Latina princess. There are new episodes on Disney Channel at 7 pm every Friday.
Como saben, yo no tengo niñas, pero mi amiga de Bilingual and Loving It me prestó a su hija y sus amigas. Eternamente agradecida.
As you know, I have two boys, but my friend from Bilingual and Loving It allowed me to enjoy her beautiful girl and her friends. Thankful forever.
Look in this video how much fun we had. Mira en este video cuánto nos divertimos.
Save
Save
Save
Save
Save
Save
Save
Save